OPHELIA JACARINI: ORiGIN
"ORIGIN", a solo exhibition by French artist Ophelia Jacarini, is a distillation of her enquiries into the seeds of humanity and visualization of birth and biological creation, the complex relationship between our active mind, our subconscious understanding and our physical bodies in movement, the daunting multiplicity of ways to express the life-force of an organism.
Ophelia wields a colourful palette of vivid pinks, oranges and blues and an intimacy with the language of human form and movement to challenge the influence of societal judgements on our perception. Drawn and painted free-hand, her visual works share a practiced looseness and vitality with integrity born of the undoubtable, indelible and ethereal influence of Ophelia's classical ballet upbringing. Her brushstrokes dance with the cryptic power of kinetic energy, as practiced in her own body and drawn by keen observation of the carriage in others.
#atelierophelia #opheliajacarini #LIGHTSTAGEatelier #atelierseries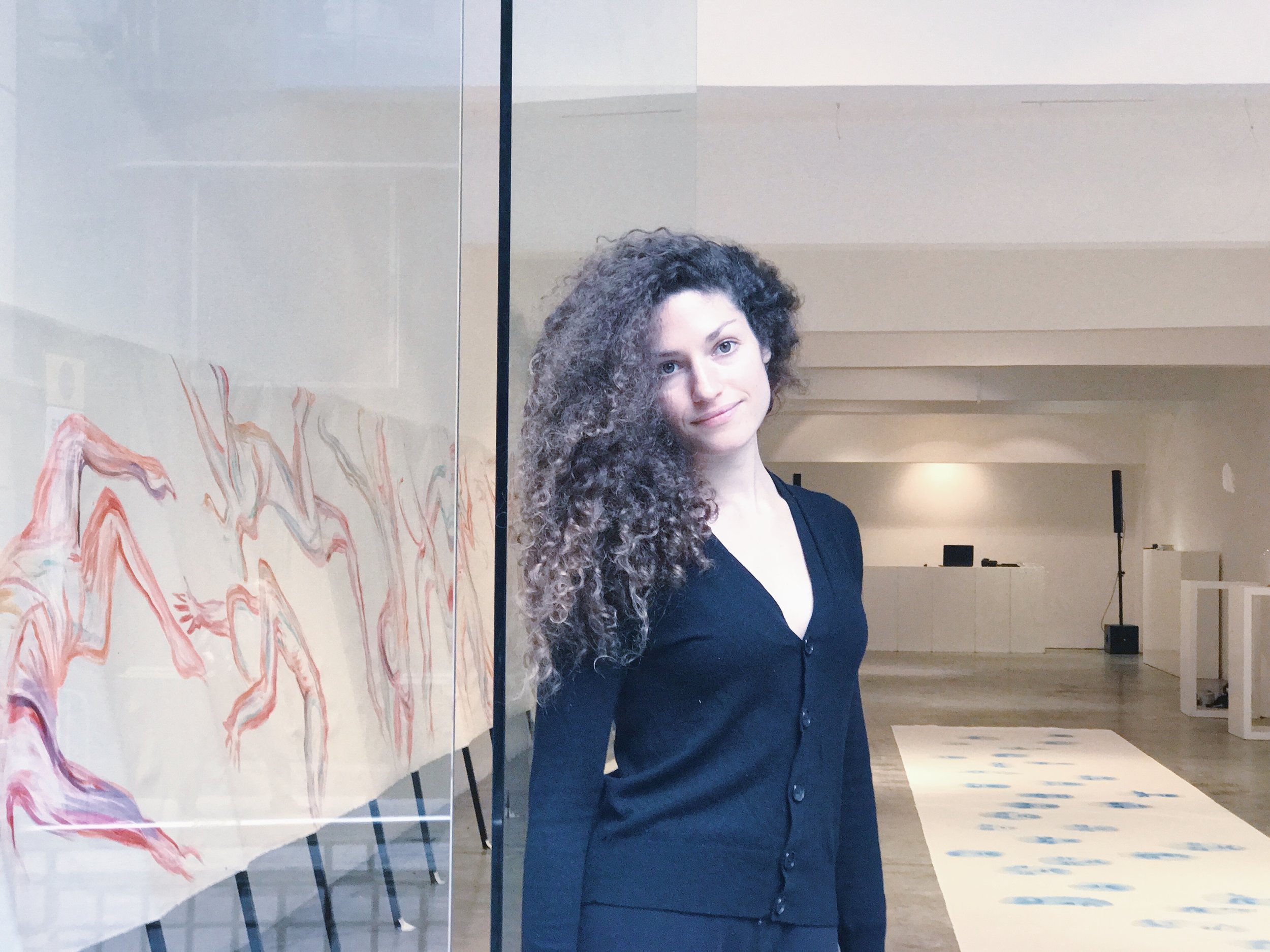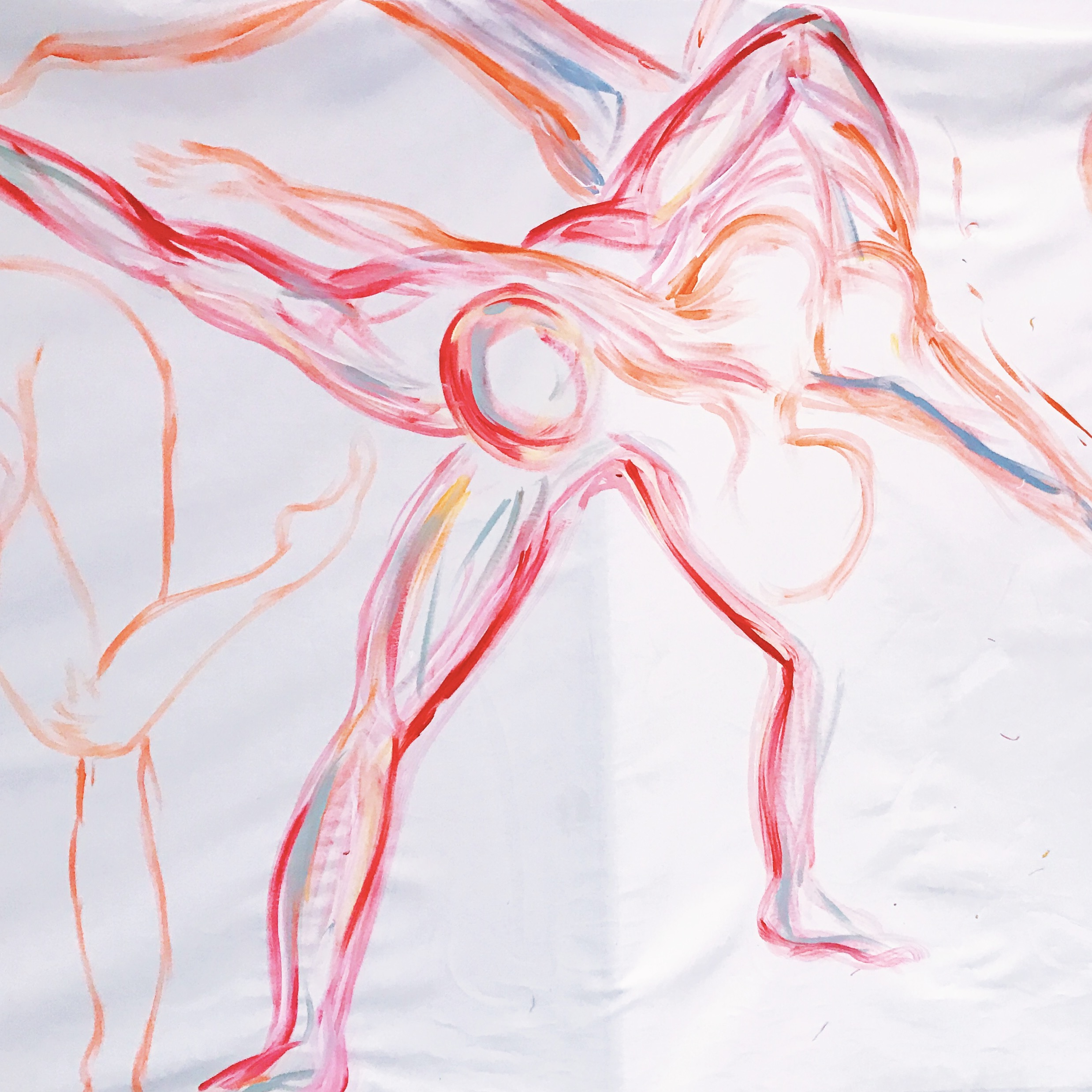 VALENTINA LOFFREDO: as for me, I'm very little
'As For Me, I'm Very Little', a solo exhibition of Italian artist Valentina Loffredo (IG: @thatsval) held at LIGHTSTAGE in Hong Kong 16 - 19 February 2017 and presented by Novalis Contemporary Art Design.
With a camera and thoughtful planning, Loffredo leads us into her world of beauty and possibilities.
Where feelings can take geometric shapes, solitude can be playful and recharging, and where being little is an opportunity.
A selection of works from 'As For Me, I'm Very Little' will continue on to exhibit at The Other Art Fair in London (March 2017) and in Personal Structures at the 57th Venice Art Biennale (May - November 2017).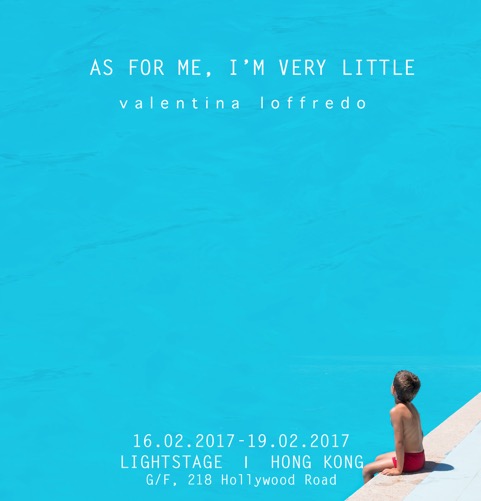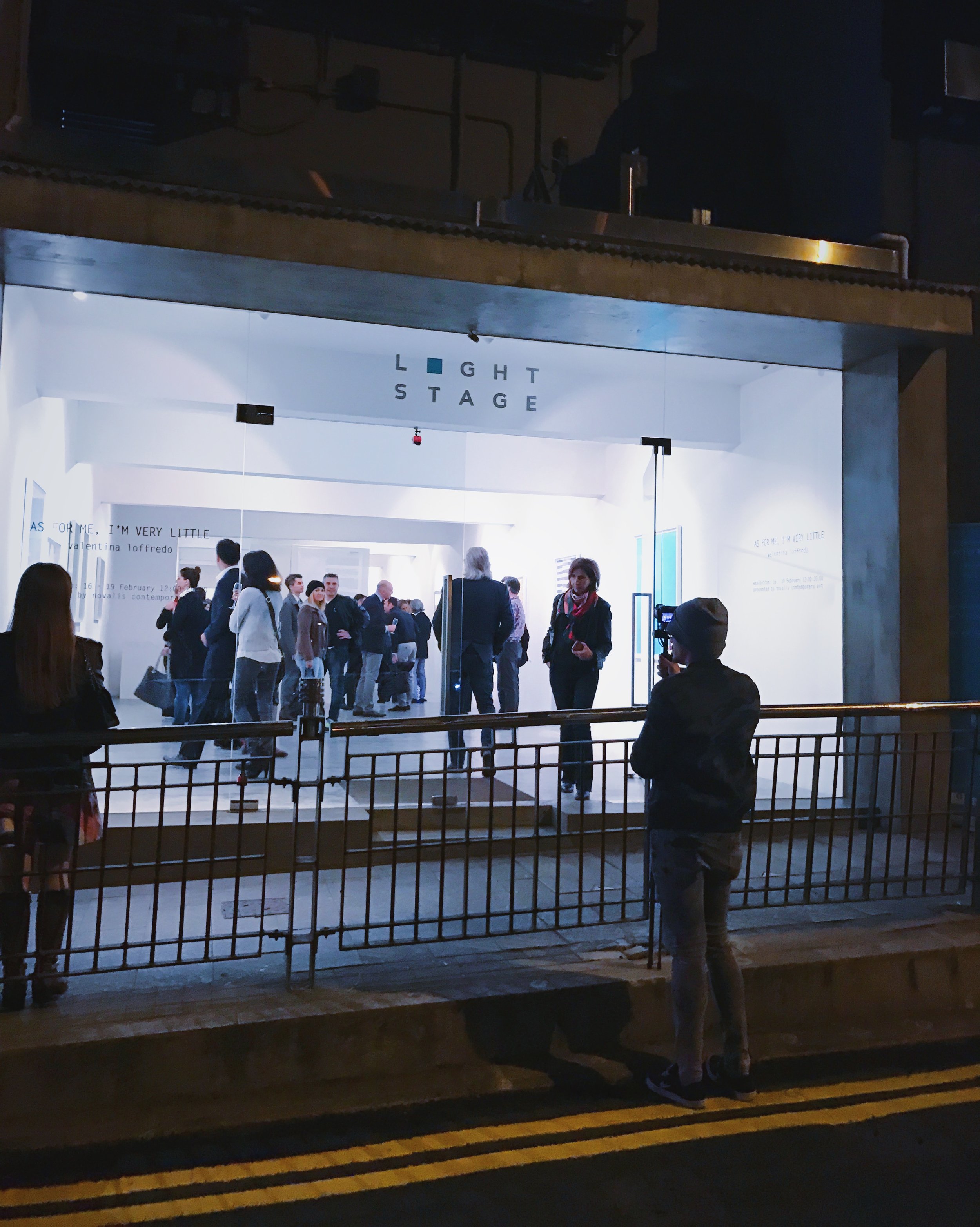 OPHELIA JACARINI: ATELIER OPHELIA
French artist Ophelia Jacarini's pop-up studio show at LIGHTSTAGE Gallery was held 1 - 8 February 2017 and resulted in two finished and connected works in the series 'l'avance de la tombée': a 24-metre-long acrylic painting on fabric mouvement (l'avance de la tombée) and emote (l'avance de la tombée). Both works were formally shown in February - March 2017 as part of "ORiGIN", a larger solo exhibition by Ophelia Jacarini at LIGHTSTAGE Gallery.
The bright and lively colours – pinks, orange, cerulean blues – of Ophelia's painting practice draw in the viewer and gently introduce the more somber artistic propositions underlying her artworks. Ophelia's 'Atelier' explores her ongoing fascination with the human condition, our bodies, what is visible versus less-seen, and the oft-intertwined states of beauty and suffering. A former ballet dancer who has studied kinesiology, movement, health from both scientific and artistic lenses, the French-born artist suggests that we may reframe our perception of beauty, of grace, when we detach our observation of a human body from societal ties or unwittingly strict perspectives.
"Atelier Ophelia" marks the launch of a series of "ATELIER" studio sessions at LIGHTSTAGE with contemporary artists being invited to re-envision the LIGHTSTAGE gallery as their studio space for one week or longer, with the curatorial goal of collaborating with promising young artists to fully realise or make significant progress on an artistic creation or project which will benefit from the size and space of LIGHTSTAGE, and also provide an opportunity for the Hong Kong public and arts community to observe the journey and process of artistic creation in new ways.
I AM re.BIRTH
Performed by Siobhan Dumigan, Karina Curlewis and Ophelia Jacarini.